Discover the Capital
Madrid
Madrid is the Spanish capital that attracts the most tourists, offering a tourist offer full of cultural, monumental and leisure landmarks. Learn about the essential visits you must make when you visit us, staying at the Hotel Best Osuna.
hotels Found
hotel Found
from 52€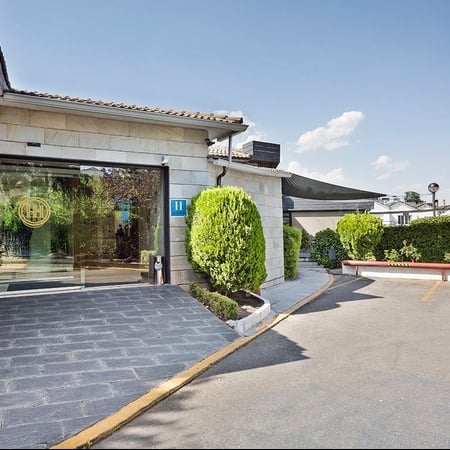 Best Osuna Madrid Feria
Located in one of the busiest business areas in Madrid
, close to the IFEMA fairgrounds, the airport and the Wanda Metropolitano stadium. Our Best Osuna Madrid**** hotel has a meeting room with capacity for up to 21 people and offers a free airport shuttle service (approx. hours from 07:30 a.m. to 02:00 p.m. and from 04:00 p.m. to 07:00 p.m., check availability).

Incentives, corporate meetings, product presentations, coffee breaks... All your events have a place in our facilities. Equipment and location go hand in hand to offer you the perfect place in our Best Osuna Madrid**** hotel. Tell us the details of your desired event, and we'll take care of everything! Consult more information here and write to us at osuna@besthotels.es ; We'll get back to you as soon as possible.


<iframe src="https://www.google.com/maps/embed?pb=!1m18!1m12!1m3!1d3036.0043053681247!2d-3.6153813837875775!3d40.45304167936104!2m3!1f0!2f0!3f0!3m2!1i1024!2i768!4f13.1!3m3!1m2!1s0xd422fadb987a561%3A0x4684a8118db89277!2sHotel%20Best%20Osuna%20Feria%20Madrid!5e0!3m2!1ses!2ses!4v1581437012585!5m2!1ses!2ses" width="855" height="360" frameborder="0" style="border:0;" allowfullscreen=""></iframe>
NON-REFUNDABLE OFFER: 15% discount for a minimum stay of 5 nights.
Booking on the official website
Exclusive benefits
We guarantee the best price
Best Hotels guarantees the best online price for your reservation.
100% secure booking
Best Hotels guarantees a 100% secure booking process.
No management fees
Best Hotels will not charge you any management fees for your reservation.
Direct payment at the hotel
Best Hotels makes it easy for you to not have to pay anything until your arrival.
See advantages