Hotels with
Exclusive Premium Service
from 63€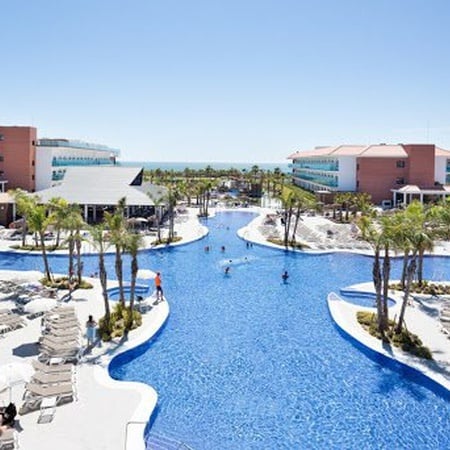 Costa de la Luz
Best Costa Ballena
Best Costa Ballena
(Opened in summer 2018)
Book in one of the best hotels to go with children in Costa de la Luz, and enjoy a fantastic family holiday on the first line of a magnificent beach, just a 2-minute walk away, and very close to the golf course.
The unequaled climate of the Costa de la Luz, the cleanliness of its waters and the quality of its beaches are just some of the values that determine the excellence of this environment. 2 outdoor swimming pools for adults and children (one of them themed for children) located in a wonderful solarium surrounded by gardens, with hammocks, umbrellas and a pool bar.
<iframe src="https://www.google.com/maps/d/u/0/embed?mid=15xyoE4Z9ZKoxw_Klg8q7EMFIHxOlU1sR" width="855" height="360"></iframe>
All inclusive
Families
Offer 50% off
Up to -5% discount
For stays until September 12 *, in the Bed Only and Bed and Breakfast regimes. <br> * Check your hotel.