Your next destination
Dominican Republic
Paradise awaits you in Punta Cana: white sand beaches, crystal clear waters and endless activities will make your vacation in Serenade Punta Cana Beach & Spa Resort ***** unforgettable.
from USD 205.2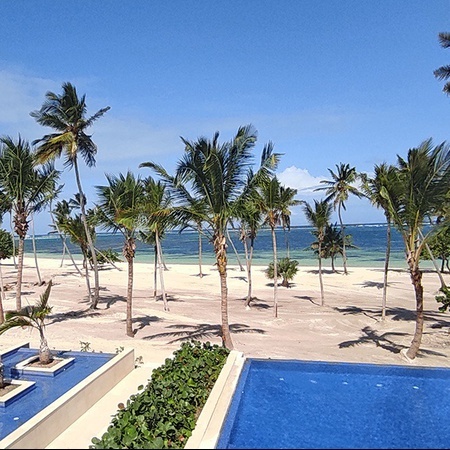 Serenade Punta Cana
Located on the beachfront and with a privileged location, Serenade Punta Cana Beach & Spa Resort ***** will consist of 625 rooms and a range of privileged amenities and services, typical of a luxurious hotel.
<iframe src="https://www.google.com/maps/embed?pb=!1m14!1m8!1m3!1d120972.075443473!2d-68.35332!3d18.647055000000005!3m2!1i1024!2i768!4f13.1!3m3!1m2!1s0x0%3A0x990254a0bc7e900f!2sSerenade%20Punta%20Cana%20Beach%20%26%20Spa%20Resort!5e0!3m2!1ses!2ses!4v1603447648418!5m2!1ses!2ses" width="855" height="360"></iframe>
Booking on the official website
Exclusive benefits
We guarantee the best price
Best Hotels guarantees the best online price for your reservation.
100% secure booking
Best Hotels guarantees a 100% secure booking process.
No management fees
Best Hotels will not charge you any management fees for your reservation.
Direct payment at the hotel
Best Hotels makes it easy for you to not have to pay anything until your arrival.
See advantages